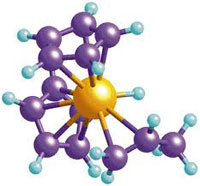 We do all IB DP HL SL chemistry write up work such as chemistry internal assessment IA labs and extended essay, please feel free to contact us for any query, i can guarrantee you A grade assignment done within your deadline. Online help across the world.
The most important step: Data Processing and presentation

The data should be processed (calculated) correctly and presented in tables (as above) and graphs. If you use graphs, they should have a caption in which you describe the contents of the graph. Show each step and animate them onto your paper so that the evaluator may see when an error was made or even how you came to your conclusion.
The following is a rubric that shows what is needed to get complete marks on all three Data Collection & Processing (DCP) aspects:
Aspect 1: Recording raw data
Aspect 2: Processing raw data
Aspect 3: Presenting processed data
Records appropriate quantitative and associated qualitative raw data,including units and uncertaintieswhere relevant.
Processes the quantitative raw data

correctly.
Presents processed data appropriately and, where relevant,

includes errors and uncertainties.