Written task 1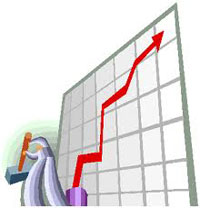 Here is a summary of what you will want to look for in each criterion at both SL and HL. We provide online assessing and writing help for IB students across the world. 100% guarantee for top class grades
Criterion A - Rationale - 2 marks
It is essential that students include a rationale before the actual task. The rationale must be no fewer than 200 words and no longer than 300 words. The rationale should shed light on the thought process behind the task. Furthermore, it should explain how the task aims to meet one or more learning outcomes of the syllabus.
Remember: If the word count of the rationale exceeds 300 words, 1 mark will be deducted.
Criterion B - Task and content - 8 marks
The content of a task should lend itself well to the type of text that one chooses. The task should demonstrate an understanding of the course work and topics studied. Finally, there should be evidence that the student has understood the conventions of writing a particular text type.
Criterion C - Organization - 5 marks
Each type of text has a different structure. Nevertheless, all types of texts have conventions and organizing principles. Students must organize their tasks effectively and appropriately. There must be a sense of coherence.
Criterion D - Language and style - 5 marks
The language of the task must be appropriate to the nature of the task. This means that students use an appropriate and effective register and style. Whatever the nature of the task, ideas must be communicated effectively.
Written task 2 (HL only)
The following criteria apply to the criticial response that HL students write on one of the six prescribed questions.
Criterion A - Outline - 2 marks
For the critical response, students are asked to write a brief outline of the task that includes the following:
The prescribed question to which the task refers
The title of the text, or texts, that the student analyzes
The part of the course to which the task corresponds (Parts 1-4)
Four or more bullet-points that explain the content of the task
Criterion B - Response to question - 8 marks
To achieve top marks for this criterion, students must explore all of the implications of the prescribed question chosen. The critical response must be focused on and relevant to the prescribed question. Furthermore, the response is supported by well chosen examples from the text(s).
Criterion C - Organization and argument - 5 marks
The response must be well organized and effectively structured in order to score top marks for this criterion. The response should make a case and develop it thoroughly.
Remember: The critical response must be 800 -1,000 words. If this is not the case 2 marks will be deducted for Criterion C.
Criterion D - Language and style - 5 marks
The response must be written effectively and accurately. Students should use an academic register and strong style.
Please feel free to contact us for any help, and get the top quality write up done within your deadline.